Lockout Tagout Tags are labelling process that is always used when lockout is required. They are OSHA compliant and communicate safety and lockout information at the point of need. These tags come in a variety of materials to suit your specific lockout/tagout (LOTO) needs. You can also create your own custom tag for an application specific message.

Lita Lock Services
✔ Custom Made: Mold design, color, language, laser printing, packaging, lockout kits
✔ General delivery time 7-15 days
✔ Low MOQ: ≥1 Piece
✔ Strict QC system, LOTO inspected one by one
✔ Providing A complete Lockout&Tagout Solution
✔ Fast Shipping: By Express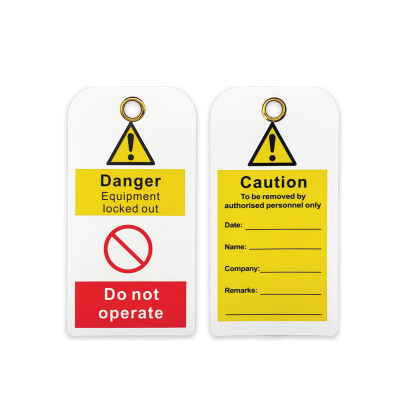 Lockout Tags use with padlock to remind that the device has been lockout and can not be operated.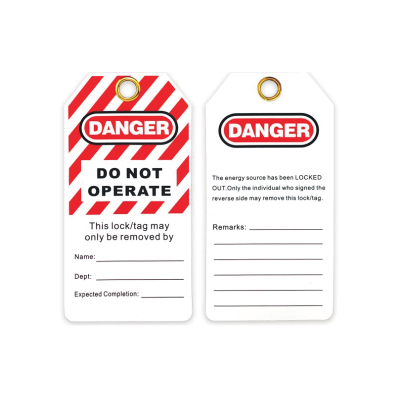 DANGER Do Not Operate Lockout Tagout Tags are made of PVC Materials, durable and re-use.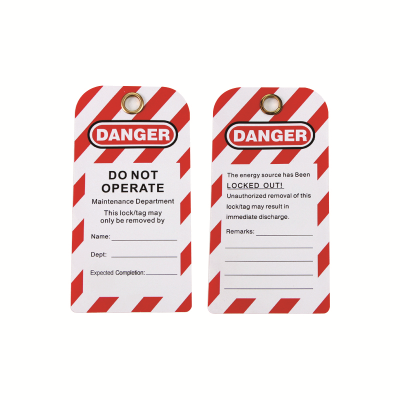 Safety Warning Tag LLT01 has Excellent chemical, oil and water resistance.
Please send your message to us
Lita Lock is a global supplier of Lockout Tagout, providing professional one-stop service for global partners. Lita Lock ultimate goal is to keep workers safe and make much safer environment.
Providing competitive prices and quality services, warmly welcome you to write us your requirement, let us know how we can help.